Upcoming Events
Read the latest news, and get more info on our Facebook, too.
October 16, 2017 @ Trio Grill (Falls Church, VA)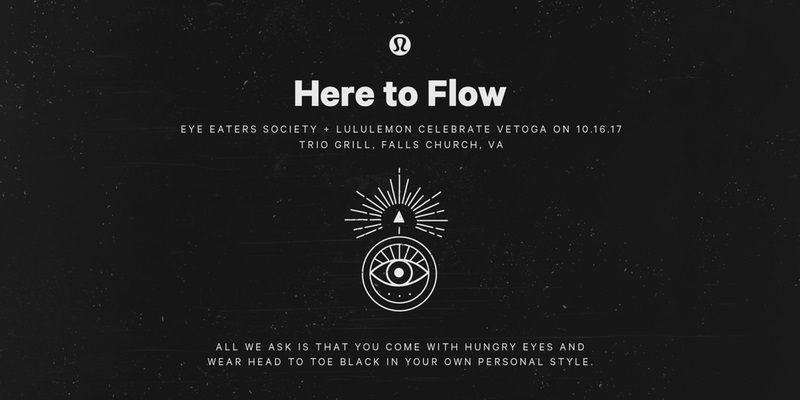 Annual Gala 2017
Trio Grill + Eye Eaters Society + lululemon are inviting you to an exclusively curated dining experience to support the mission of VETOGA. Come hungry to be inspired by our veterans' stories of healing and transformation through yoga. Black attire required. Valet will be provided.
View photos from the event:  Gala 2017
---
532 Yoga Events
---
Past Events
August 6, 2016 @ Vetoga Gala 2016 (Alexandria, VA)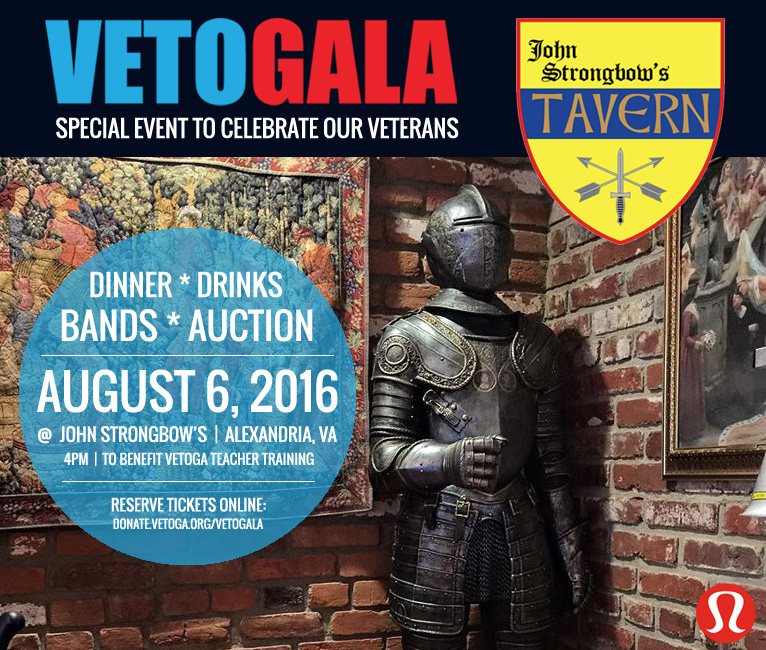 First Annual VETOGA Freedom Gala
August 6, 2016 @ John Strongbow's Taven (Alexandria, VA)
Address – 710 King St, Alexandria, Virginia 22314
Purchase Tickets – donate.vetoga.org/vetogala
Charity Event – Hosted by VETOGA, to benefit military & veterans yoga instructor training
RSVP or Share on Facebook – VETOGALA
Download Gala 2016 flyer: View PDF
Auction form donations: View PDF
Come celebrate at our first annual Freedom Gala on Sunday, August 6th at John Strongbow's in Alexandria, VA. Dinner, drinks, bands and a silent auction all night. This special charity event will directly benefit our military and veterans program: training new Yoga Instructors that will bring the healing benefits of yoga back to their communities. $25 general admission. $50 tickets include the Gourmet Food Buffet, 2 drinks and live music. Vegan options available. Casual dress. Space and tickets are limited: purchase tickets online or call 703-329-3075. Starts at 4pm and goes until the bar closes. Share the event on Facebook, see you there!  Get more details here.
---
July 1-15, 2016 @ Fundraiser for #VETOGANATION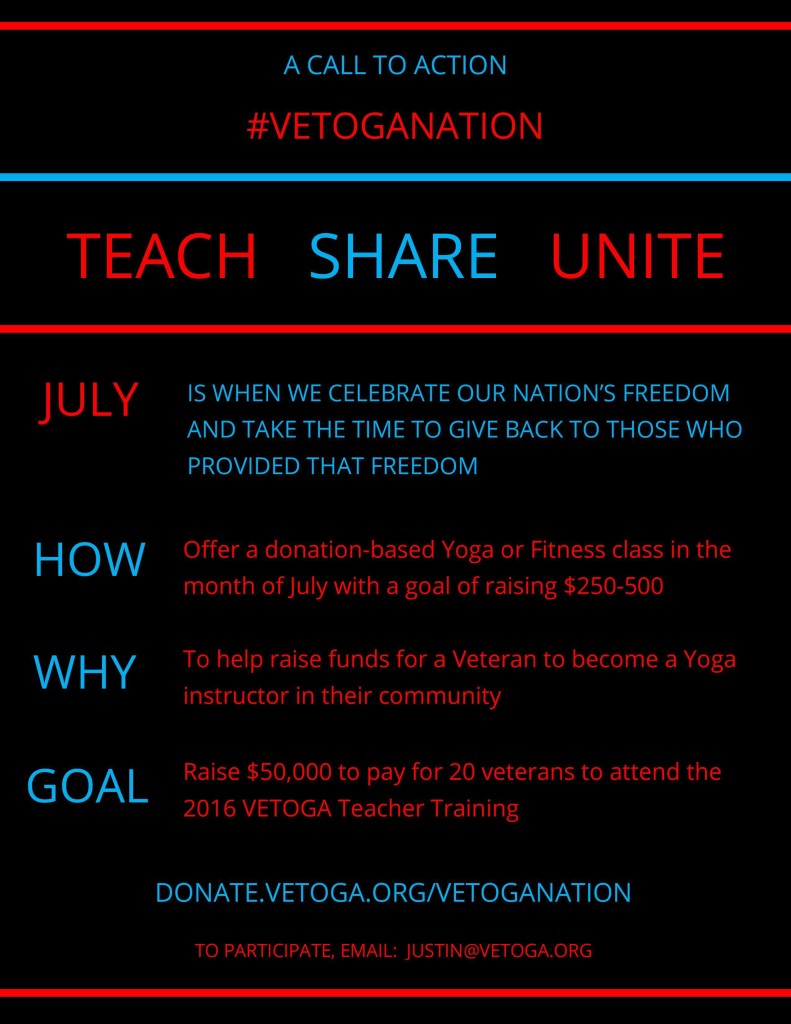 A Call to Action – #VETOGANATION
July 1 – July 15 : donate.vetoga.org/vetoganation
Public Fundraiser – Hosted by VETOGA
Join the event on Facebook – #VETOGANATION
Download flyer to print: View PDF
Help raise funds for a Veteran to become a Yoga instructor in their community. Our goal is to raise $50,000 to pay for 20 veterans to attend the 2016 VETOGA Teacher Training. Offer a donation-based Yoga or Fitness class in the month of July at your local yoga studio or gym with a goal of raising $250-500. All donations from classes can be applied at: donate.vetoga.org/vetoganation. To participate, contact Justin: Justin (at) vetoga.org | Send a Message. We will send you all the material and details you will need to teach the class. Thanks in advance for all your support!
---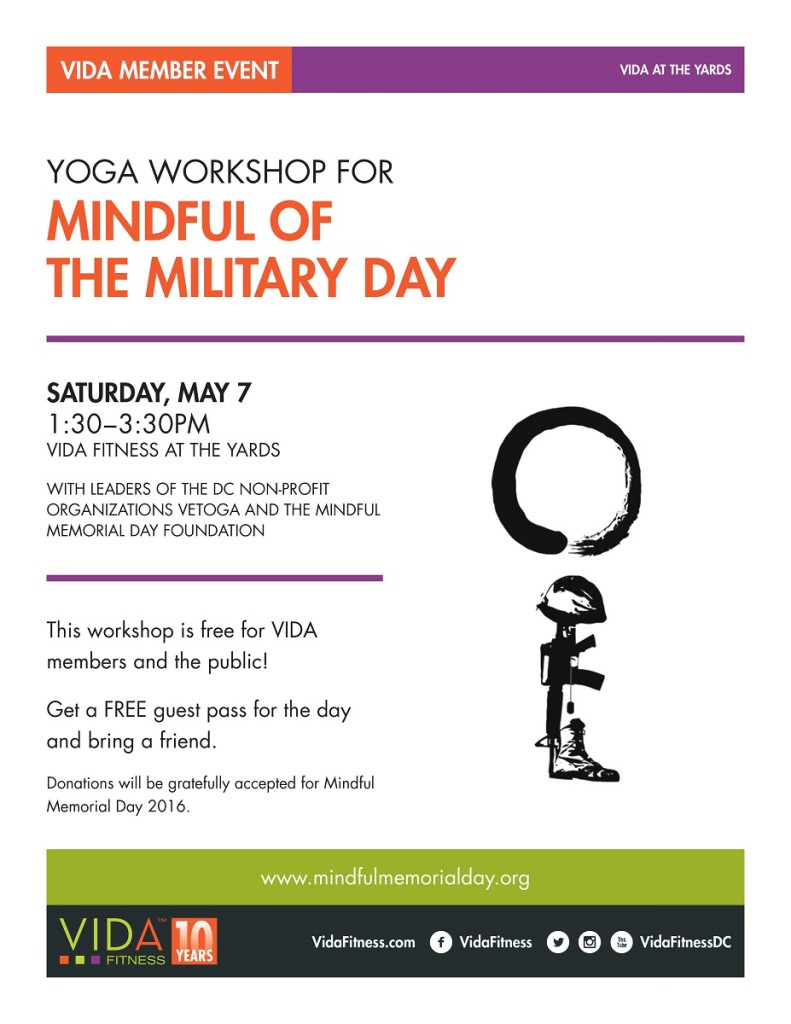 Mindful of the Military Day
Yoga Workshop – May 7, 2016 @ Vida Fitness at the Yard
Free to the public – bring a friend!
Donations gratefully accepted
Download flyer: View PDF
---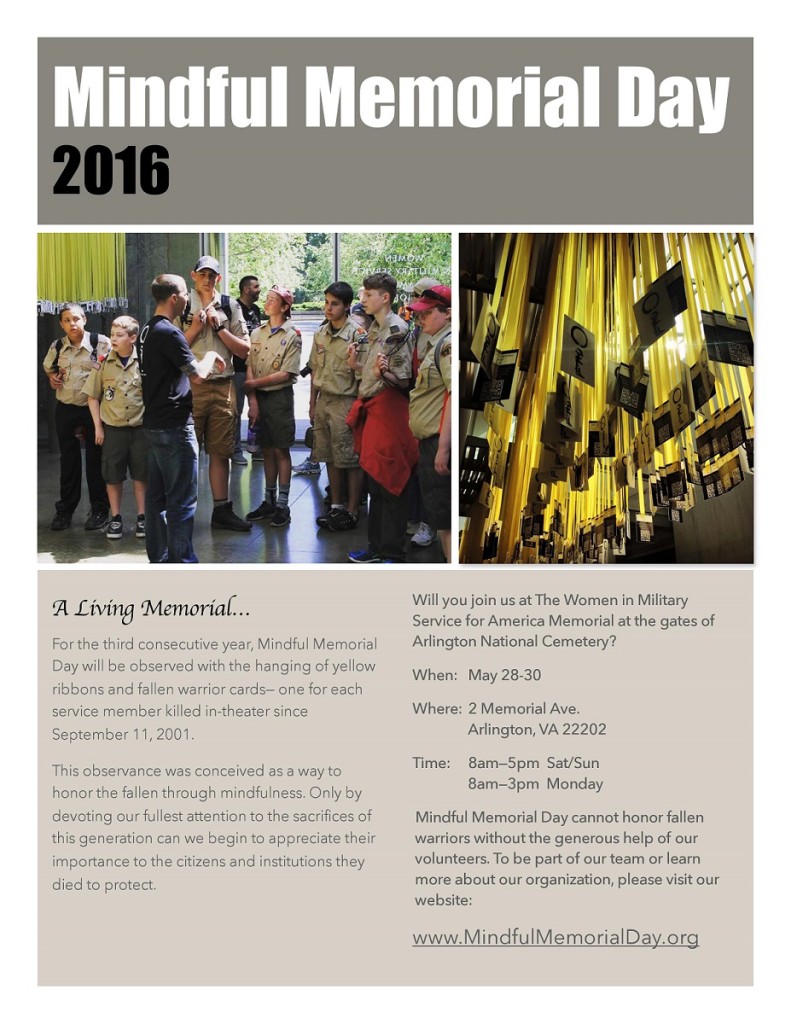 Mindful Memorial Day 2016
A Living Memorial – May 28-30, 2016 @ Arlington National Cemetery
The Women in Military Service Memorial, at the gates of the National Cemetery
Address: 2 Memorial Avenue, Arlington, VA 22202
Saturday/Sunday, 8am – 5pm. Monday, 8am – 3pm
To join the team + learn more: www.MindfulMemorialDay.org
Download flyer: View PDF
---


SVA's 8th Annual National Conference
The largest conference for America's Student Veterans
January 7-10, 2016 in Orlando, Florida
---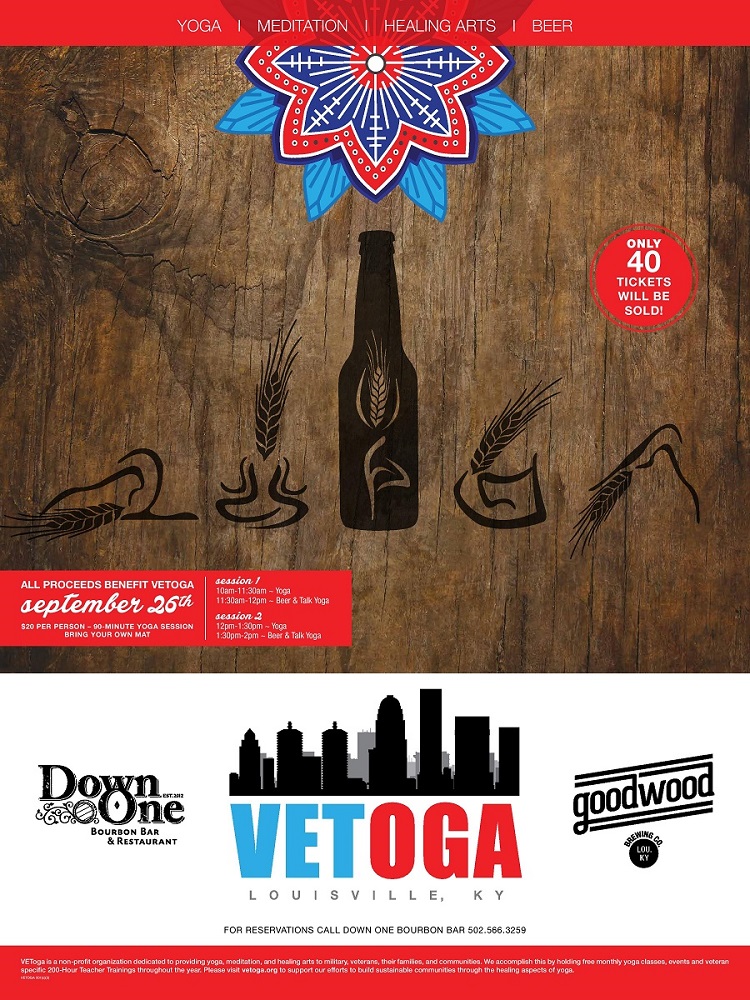 Venue info: Down One Bourbon Bar
View event details: PDF Flyer
RSVP: Facebook
---